The Company
RheaWave is an innovative company from the university research sector of Tours. Specialized in ultrasonic technologies, RheaWave proposes a non-destructive and contactless acoustic rheology. The company benefits from a regional network of industrial partners for the development of its sensor.
Its workforce is being strengthened with 3 new collaborators.
Please find here our brochure.
RheaWave received the Innovation Prize from the Top des Entreprises 2015, organized by the Nouvelle République.
RheaWave is laureate from the Réseau Entreprendre Val de Loire.
Laureate in June 2014 at the National French i-Lab competion for innovative startup launching, RheaWave receive one of the five Grands Prix du jury national.
Our products & services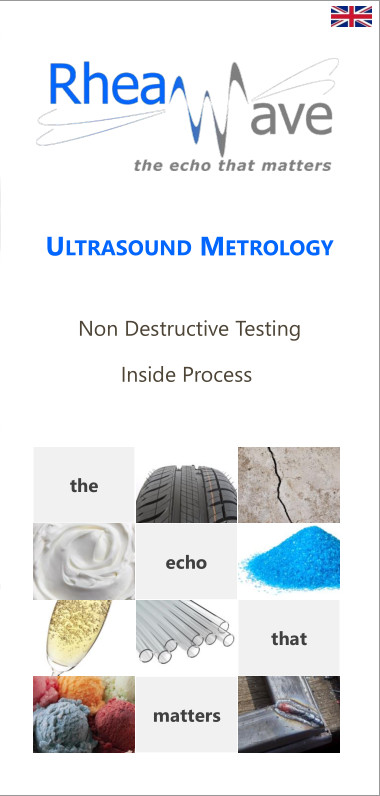 RheaWave develops solutions for the industrial quality control of the texture and viscoelasticity properties, especially in sectors such as foods, cosmetics, concrete and plasturgy. RheaOnLine, especially developed for production lines, allows for continuous, non-destructive and contactless tracking of the product manufacturing.
RheaWave also proposes material ultrasound characterization, in either fluids or solids, multiphasic, granular or evolutive complex mediums.
News
Come and meet us on october 18th and 19th during the rendez-vous Carnot, at Lyon, centre des congrès.